Hello everyone!
Yesterday I met my friend Kimberly, we haven't seen eachother for over 3 weeks almost since she came home from her vacation. We grabbed a cup of coffee, but this time we weren't at the same place as we usually goes to, wich is Espresso House. We went to a new place because she wanted me to try it so we went to some random cafe in the middle of Centralen. It was nice, we did the usual, talked out and having a nice time.
<3
Anyways, my plans for the day was going home to another friend and having a girly night but she couldn't, so we will see eachother tomorrow and take just take some pictures.
Right now, I am sitting with my old computer that is all slow and got
Windows XP
(lol)
. What I did find was old music that I have collected on me under my high school time. It was so nice just to sit and listen to my old favorite songs, remembering the good old times, just layed in my bed and listened to my old songs about 3 hours. It was really great, it was also funny to see old pictures from my high school period, just remembering back to all of it.
<3
Right now, I will download some movie, don't really know what movie, but I figure something out soon.. Perhaps watch The Mighty Boosh?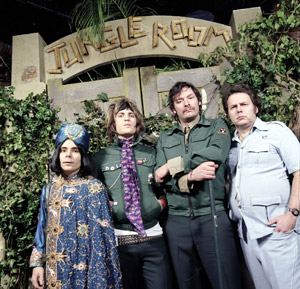 One of the best shows ever!!
Xoxo.